About Motiv:
The ideation and creation of Motiv happened when its co-founders, Rich Swisher and Vali  Popescu were dispatched to a remote village high up  in the Andes mountains in Peru  to work with the local Kechua people to install a playground in front of their schoolhouse.  When they encountered children with tragic stories Both Swisher and Popescu discovered the village had become accustomed to losing roughly five out of 100 children each year to various medical conditions stemming from exposure to cold  and infection primarily for the lack of shoes. Though this was fixable, it was not being fixed, and nobody stepped in to fix  the issue that staring costing children their life which is when Swisher  and Popescu created Motiv to help those in need.
Founded in July 2020 Motiv, Inc, is now a  NGO and Registered 501(c)3 that strives to improve the lives of those less fortunate. The Company does this through programs designed to provide those in need with the opportunity to thrive and survive, by using Bitcoin to help better their lives.
We are a not-for-profit company that is tackling systemic poverty.
Our leadership team comes from a diverse background but share a common goal of bettering mankind.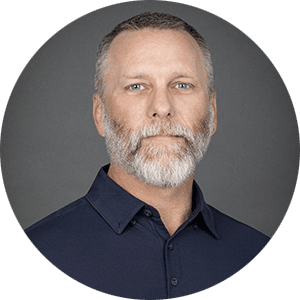 Rich Swisher
CEO & Co-founder
Rich Swisher
Rich's dedication to serve others began days after his 17th birthday, when he joined the military and set a consistent pattern of service to others, one he's stayed on ever since. After nearly 20 combined years of service in the Army, Air Force and the L.A.P.D. Rich turned his focus to serving others through private sector business and dedicated humanitarian organizations. Rich gained a broad and diverse background in international business, project, program and portfolio management, start-up and company operations as well as financial technology. Motiv was then founded in late 2019 while leading a large group of Americans on a mission trip to Peru.
Armed with the expertise in Blockchain Technology and creating circular economies using his knowledge of Bitcoin- as well courses from M.I.T.- Rich's service to those in need has been perfectly aligned with his desire to educate and equip those who suffer or are dependent upon others to ensure their survival.
Rich believes that self-sufficiency and the access to the tools and resources to gain and maintain independence for oneself are basic human rights. As long as Motiv exists, Rich and the rest of the team will continue to stand up for human rights.
Valentin Popescu
Co -founder & Global Field Operations
Valentin Popescu
Valentin, a co-founder of Motiv is a Romanian, Argentinian, Peruvian, family man, and champion for the disempowered. Born and raised in communist Romania, Vali has spent his life in South America engaging in the fight to help people in need He dedicates his life to helping others by becoming part of the solution, not part of the problem.
Vali is unable to stand-by idly when he sees problems affecting people who are unable to tackle it themselves. His drive to serve is an integral part of the Motiv team. Vali's early life taught him that the key to personal success and even freedom, is the ability to stand on one's own two feet. This is what Vali endeavors to bring Motiv's programs and humanitarian efforts to those in need.
Vali creatively implemented Motiv's portfolio of programs to battle dire circumstances during the early part of the COVID-19 pandemic, which quickly spread across Peru making it easier to help those in need help themselves through these programs. And it is those efforts that successfully helped establish Bitcoin circular economies, the most in one single country to date.
Alex Fedorak
Head of Partnerships and Communications
Alex Fedorak
Alex joined Motiv after a successful career in the automotive industry over-seeing PR & marketing. Alex had brought his experience with NGOs and cryptocurrency to Motiv after he played an integral role in laying the groundwork for the creation of Bitcoin Beach in El Salvador.
Alex brings an extensive background to the team in creative problem solving and project management, alongside a proven track record of award-winning product launches.
Alex is committed to helping Motiv achieve its goals of educating and equipping people with tools to help them break the chains of generational poverty through Bitcoin. He feels this is the right approach in a systemic world of financial turmoil in helping mankind and is dedicated to support and grow these humanitarian efforts however he can.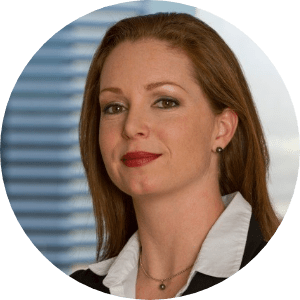 Lindsay Swisher
Legal Affairs
Lindsay Swisher
For the last 15 years, Lindsay has worked as a litigation, and appellate attorney in private practice. She now expands her skillset to the non-profit area by way of providing experienced legal counsel to Motiv. Additionally Lindsay manages the company administrative operations to promote an efficient balance in carrying out Motiv's mission of serving the underserved.
Her years of experience managing the operations of growing law firms and directing their day-to-day activities serves an immeasurable asset to the creation and the scalability of Motiv as it expands its efforts.
Lindsay has a strong sense of justice and is a driven defender of those who've been wronged, marginalized or deprived of rights. Her personal motivation to make a difference in the lives of people coupled with her specialties and expertise make her an invaluable asset to the team.